PhD programmes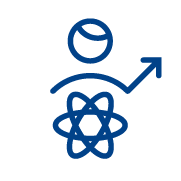 PhD programmes at Masaryk University (MU)

The University offers up to 60 PhD programmes at 9 of its faculties. The programmes range from 3 to 4 year long programmes.
The Reserach and Development Office at Rector's Office cooperates on the methodology and organization of PhD programmes in close cooperation with the faculties.
The contact person at Rector's Office (Research Office) is Dominika Hobzova.
Norms and regulations in relation to PhD programmes:
---