Outcomes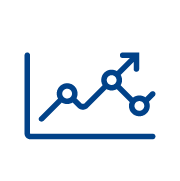 Information index on the results - scientific results are annually evaluated on the national level by the Government Council for Research, Development and Innovation on the basis of information submitted to the IS VaVaI.
Internal evaluation at MU - Masaryk University is preparing a concept for the evaluation of research activities that will build on the forthcoming reform of research organizations evaluation in the Czech Republic. Scientific activities at MU are regularly evaluated through bibliometric methods using the InCites tool.
Bibliometrics - bibliometric science is based on a set of quantitative methods for assessing publication activity and relationships between different objects - authors, articles and institutions. The effect of bibliometrics does not, however, lie only in visualization of these relationships and in assessment of the quality of research; quality bibliometric analysis also stimulates this quality.
Bibliometric research team of the Research Office of RMU offers elaboration of targeted as well as overview bibliometric analysis for faculty workplaces and individuals. Analysis always precedes finding specific needs.
---